Welcome to Cub Scout Pack 353
Beaverton, Oregon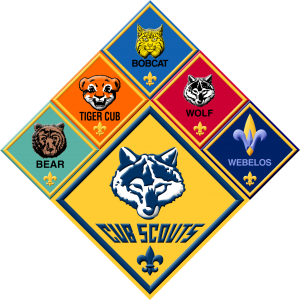 Frequently Asked Questions
Where does Pack 353 meet?
Pack 353 holds monthly meetings inside Nancy Ryles Elementary School, located at 10250 SW Cormorant Dr, Beaverton, OR 97007. See map.
How old does my child have to be to join Cub Scouts?
Cub Scouting is open to children in 1st-5th grade.
How do I enroll my child in Cub Scouting?
You can apply online at THIS LINK, or you may contact us and attend an upcoming meeting or event to apply in person.
How often are meetings and events?
There is a once-monthly Pack meeting (all grades) during the school year. Individual Dens set their own meeting schedule, but typically meet one or two more times each month. You may view our meeting and event calendar to get an idea about scheduling and time committment. We encourage families who are considering joining Cub Scouts to attend the next available event to meet and visit with existing Cub Scout families to get a first-hand account of their Scouting experience.